Knowledge Base - How do I post advertisements using the BBS Utils
Here are the steps you need to follow to get the bbs announcing to work.
First run "smc" and use option #13.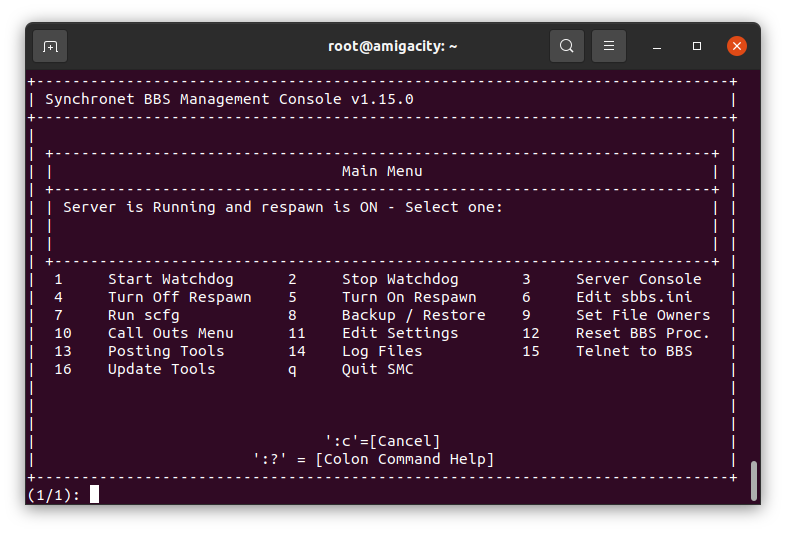 This will give you this menu:
Use option #1 to edit your announcement text. This is what will be posted when you run #4.
Next use option #6 to set what IDs you want #4 to post to. That will look like this: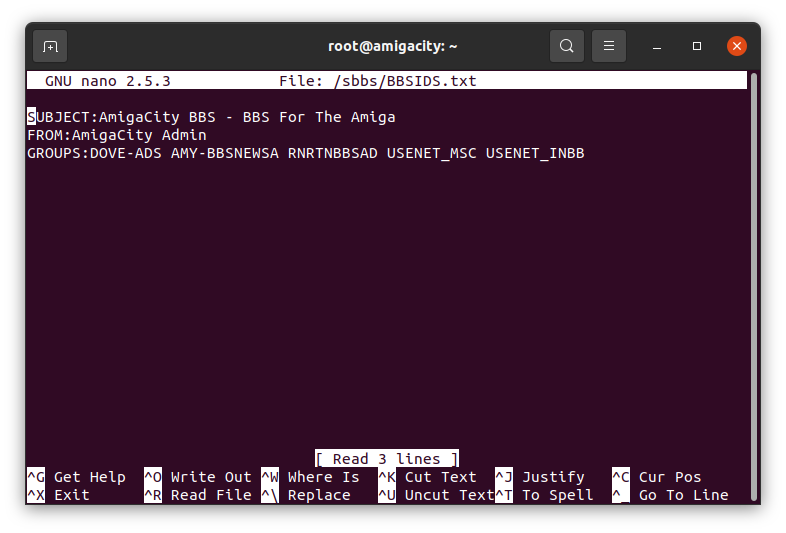 The "GROUPS" line is the groups to post to. Separate them with spaces.
Once you have this running just use #4 and you have now posted your first announcement! :)
Applies To
All Products
Details
Created : 2021-01-16 16:12:26, Last Modified : 2021-01-16 16:35:01
User Comments