Run "smc" and you should see this: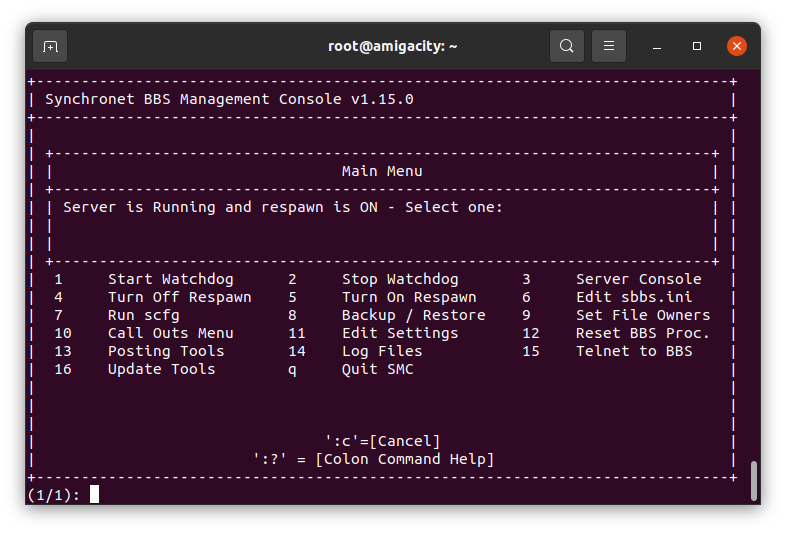 Choose option #13. That will show you this: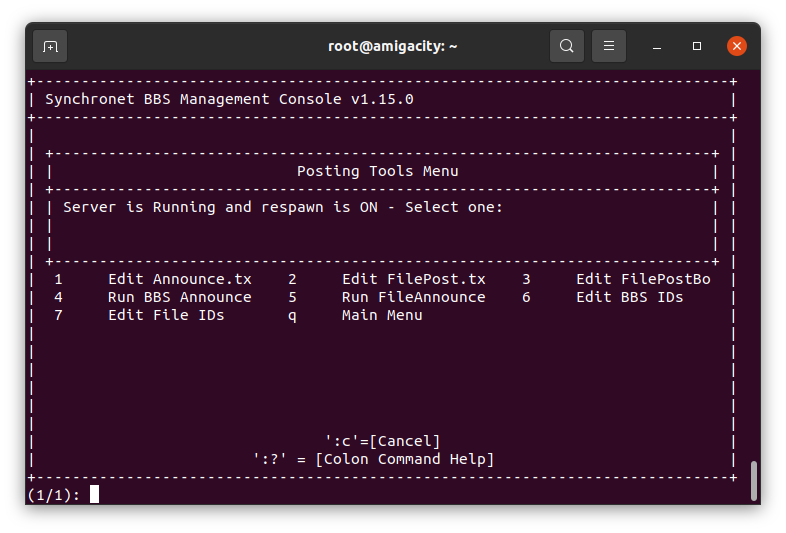 There are two things you need to set up here. #2 lets you set the banner text that shows above the list of files like this: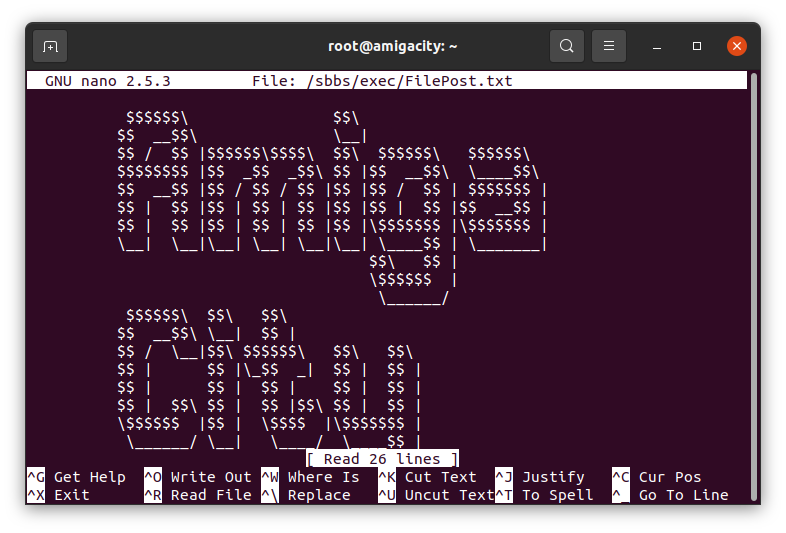 And the other, #3, lets you set the text that appears below the list of files, like this: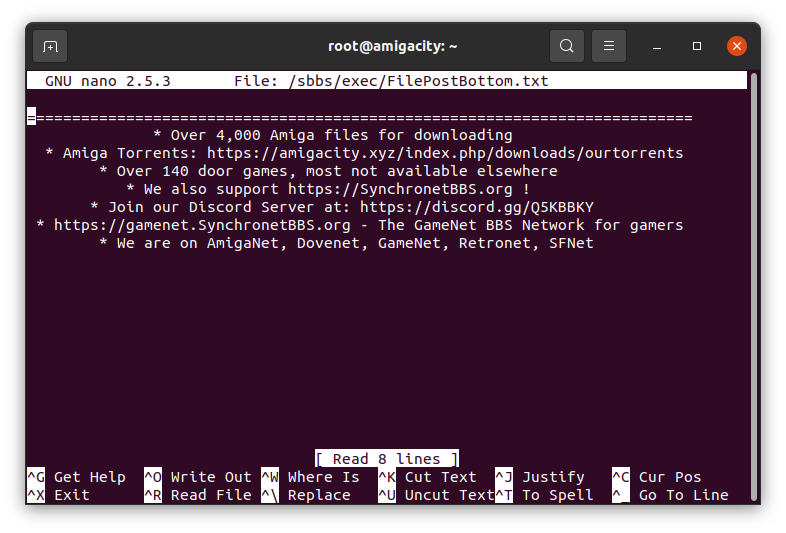 Lastly run #7 to set the list of message areas to post to. Like this: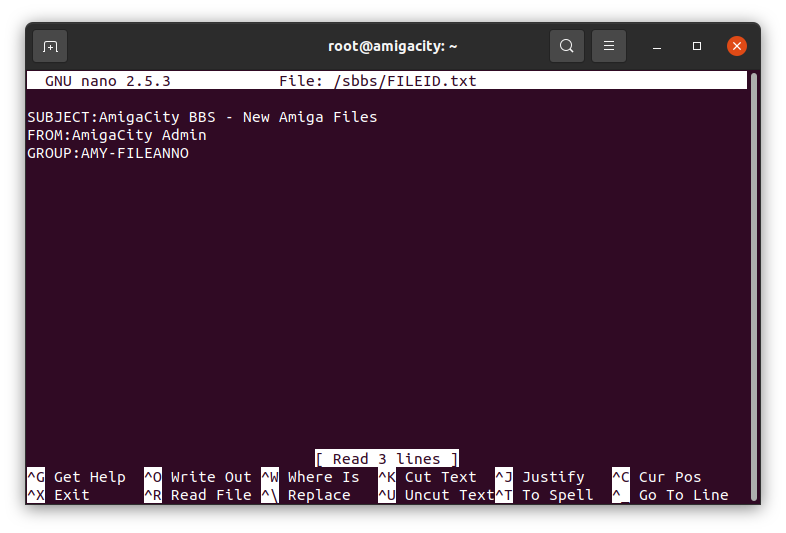 You can then run #5 to post your new file list.
---
But how do you get the list of files? For that you need to use the shell. Basically you run a command to add all the files in the current directory to the list to be uploaded - it is safe to run the command multiple times as only new files will be added. You do this using the "perladd.pl" command. You do that like this:
perladd.pl <file area> [long, link, existing]
To see a list of file areas you have set up just enter "perladd.pl" by itself: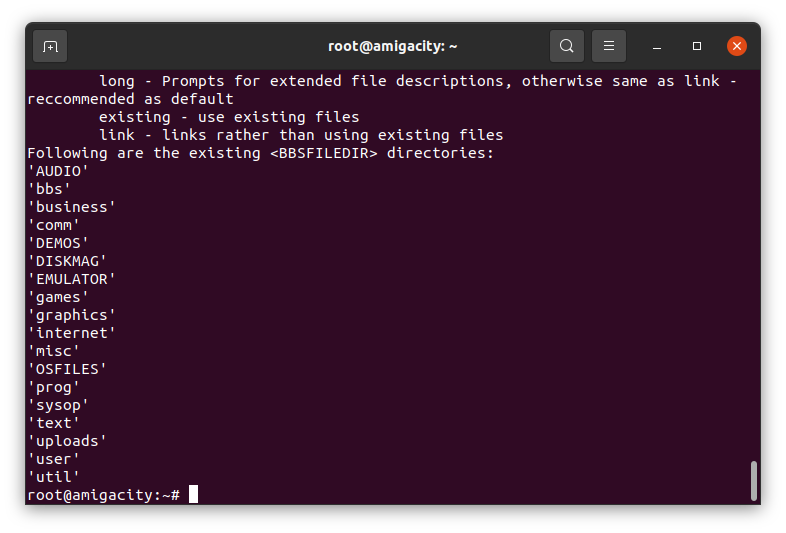 In general you should just use the "long" option, so do it like this, for example:
perladd.pl games long
It will prompt you for the comment for each of them and any you enter a comment for will be added to the post queue. If you want to skip a file and come back to it later just leave the default message when that file comes up in the list. It is safe to run it multiple times as I said, and every file added gets added to the posting queue. When you are ready to post your list just run #5, or if you want to do it from the shell run "file_announce.pl" When it posts the list of files the queue will be cleared out.
Summery of steps:
cd <source folder>
perladd.pl somedir long
file_announce.pl